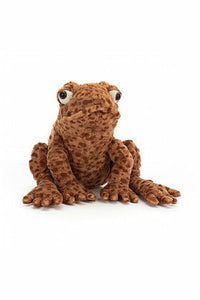 Height: 5"
Suitable from birth.
Tested against and passed ASTM requirements.
Toby Toad is a mottled mischief-maker!  Don't let those dreamy bubble-eyes fool you - this leggy leaper is the pond's premier prankster!  We adore his gingery freckles and knobbly-bobbly patches.  With tickly toes and goofy smile, he's a ten-out-of-ten terrific toad!