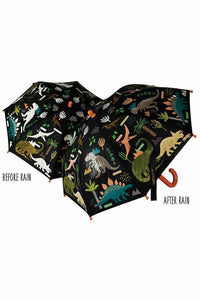 Suitable for ages 2 yrs+
The Dino CC Umbrella is a fun and functional accessory that brings a touch of prehistoric excitement to rainy days. With its dinosaur design and sturdy construction, it combines practicality with a playful flair for both kids and dinosaur enthusiasts alike.
Watch the dinosaurs change color as the rain touches it and change back when dried!